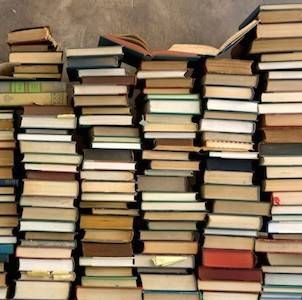 I hate it when I binge read an author I've discovered and then I hit the end of their current story line or book in the series and I go through withdrawals. Ever get the author withdrawals?
I did this with Brad Thor recently. I discovered his Scot Harvath series (espionage, special forces thrillers) and started reading. His 16th and latest in the series was released June 2020 and of course I bought it and read it within a couple of weeks (I like to read a couple of chapters each night before bed). 16 books later and I'm very close to emailing him and telling him to get busy on a new book. I need my Scot Harvath fix.
Have you binged a series? Here is a list of the Authors and series I've binged over the years:
Years ago I leaned toward horror but lately, with Brad Thor, I have gotten into spy type thrillers. I also enjoy autobiographies. I've read all the KISS books; Nikki Sixx, from Motley Crue, books; Aerosmith, David Lee Roth, Led Zeppelin and many others. The latest being Judas Priest lead singer Rob Halford's Confess.
Finally, on a recent trip home for Thanksgiving I visited Books-a-million (cause there really isn't much else to do where my Mom lives) and I came across author Michael McBride and his latest book Mutation. It looked interesting so I bought it. Then I realized it was Book 3 of a series called Unit 51. Ugh. My OCD kicked in and I set the book aside and proceeded to order the first two books in the series from B&N. So I'm waiting impatiently for B&N to fulfill my order. Turns out Mr. McBride has a number of horror related books so I've found a new author to binge.
What authors have you binged on? What authors are you impatiently waiting to come out with a new book in a series?